Upcoming Workshops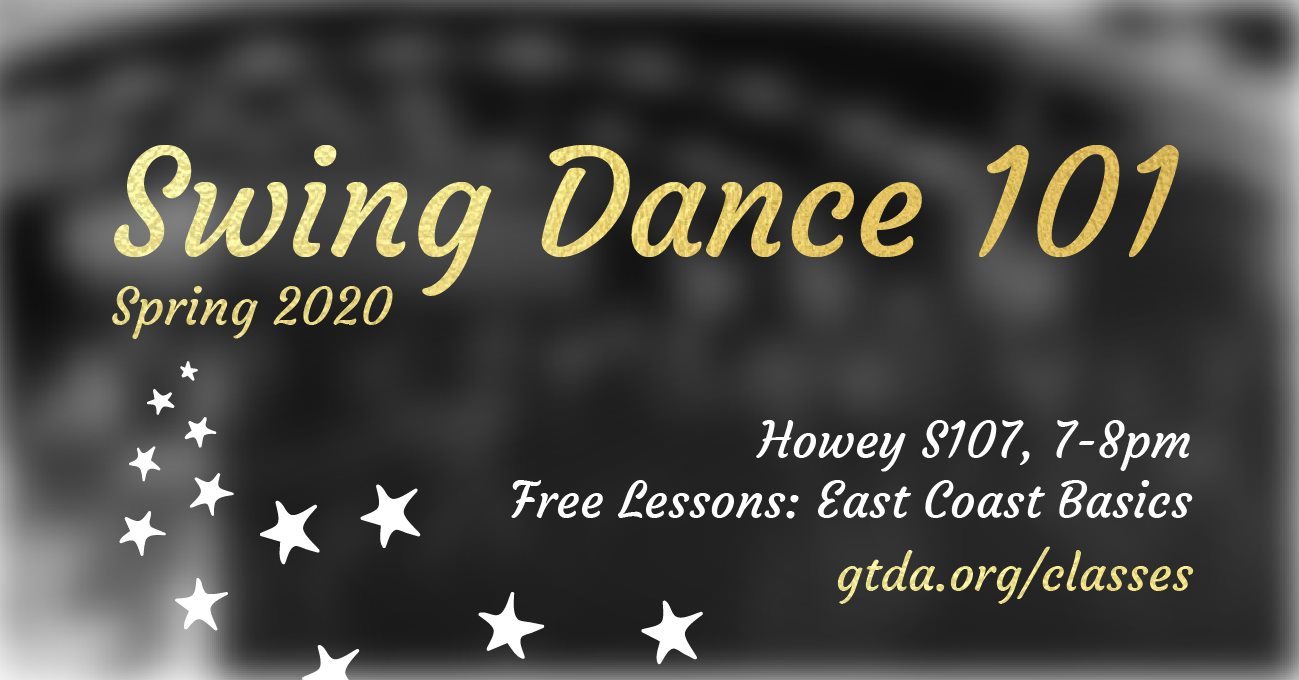 Swing Dance 101
[Event Page]
Join us for our free bi-weekly swing dance lesson! Over the semester, we'll be covering the basics of East Coast swing and answering any questions you might have. Our three goals: to become more skilled dancers, to build the swing dance community, and of course, to have fun.
No need to register, just show up ready to go!
Howey Physics Building, 7-8 pm
Afterwards, we'll be driving to Hot Jam for the weekly dance at 8:30-11p. Feel free to come with us!
Recommended for swing dance beginners. This event is open to the public.
Questions? Contact us at gtda.board@gmail.com or message us through our Facebook page.